All items must be shipped, pick-up not available. All sales are final. Items are in NEW condition.
Rogue Echo Bumper Plates V2
A budget-friendly bumper plate.
Rogue Echo Bumper Plates have an IWF standard 450MM diameter, minimal surface imperfections, and a weight within 1% of its target. Combined with stainless steel inserts and quality virgin rubber, the Echos offer a dead bounce and durability rarely seen in an economical plate.
These Echo Bumpers are available in pairs. Fully equip a new garage gym or save money supplying a school weight room or large training facility. If you're looking for plates that will be reliable workhorses at a reasonable price, the Echos will not disappoint.
Approved for the new Army Combat Fitness Test (ACFT)
This product has been officially approved for use with the United States Army's Combat Fitness Test, a 6-event readiness assessment that's replacing the previous 3-event Army Physical Fitness Test in 2020. The grueling new ACFT is neutral across all genders and age groups, and includes a strength deadlift, standing power throw, hand-release push-ups, sprint/drag/carry, leg tuck, and a 2-mile run.
See more: Plates available at Rogue.
Specifications:
Diameter: 450MM (+/- 3MM) / 17.72" (IWF Standard)
Collar Opening: 50.6mm +/-0.2mm
Stainless Steel Inserts
Weight Tolerance: +/- 1% of claimed weight
Minimal Bounce
Imported from China
Warranty: 10-15LB variant plates are warrantied for 90 days and are not intended or warrantied if dropped on their own. The 25-45LB variants are warrantied for 3 years.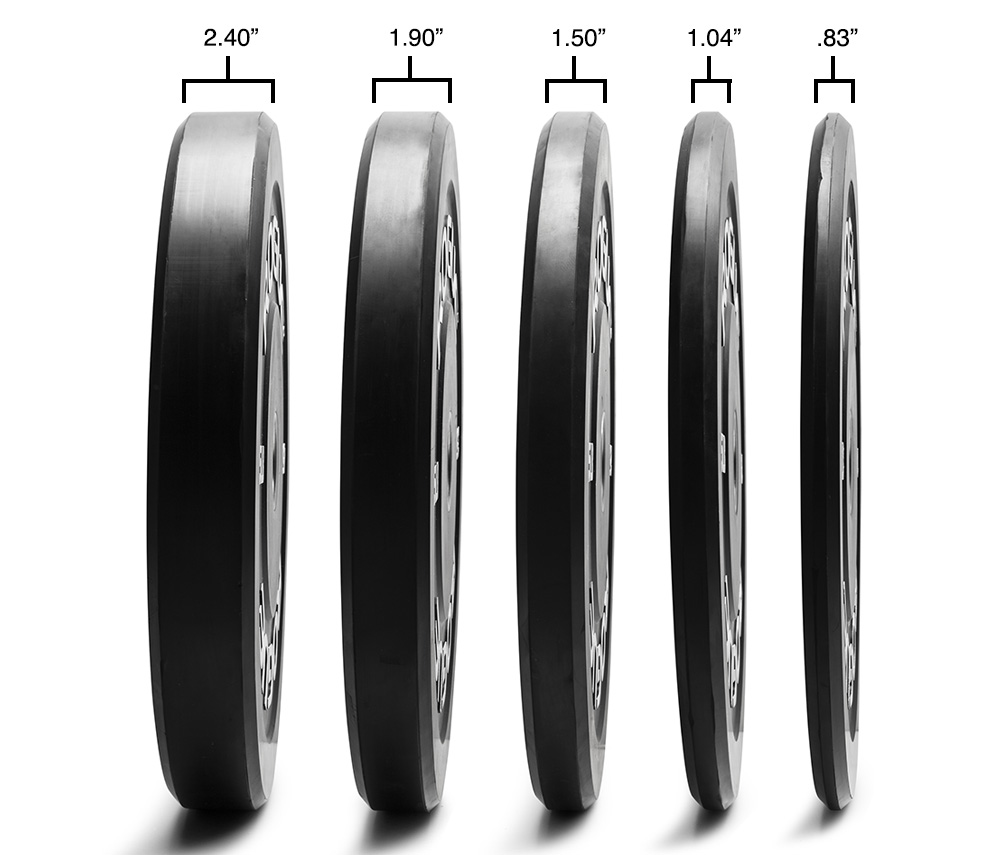 Gear Specs
| | |
| --- | --- |
| Brand | Rogue Fitness |
| Made In USA | No |
| Plate Type | Multipurpose |
| Diameter | 450MM |
| Collar Opening | 50.6mm |
| Durometer | 88 |
| 10LB Plate Width | 0.83" |
| 45LB Plate Width | 2.40" |
Durometer Rating
Softer = More Bounce
Harder = Less Bounce
Add to Registry

Please choose the registry you want to add this product to: