Durometer Rating
Softer = More Bounce
Harder = Less Bounce
Rogue MIL Spec Echo Bumper
A budget-friendly bumper plate.
Rogue's MIL Spec Echo Bumpers offer gyms a new style-variant from our cost-efficient Echo plate line-up. Available in pairs or in three standard sets (130 LBS, 230 LBS, 260 LBS), these multi-purpose plates feature a quality rubber construction, stainless steel hubs, and an all-black finish with raised Rogue branding and weight indications. Like the rest of the Echo series, they've also been approved for use in the U.S. Army's new Combat Fitness Test.
All plate sizes measure an IWF-standard 450mm in diameter and have a +/- tolerance of 1% of the claimed weight. The Shore A durometer rates at 90 for the 10LB and 15LB plates and 88 for the others, ensuring a consistent, minimal bounce on the drop, rarely seen in an economical bumper plate.
Echo Bumpers can serve an athlete reliably in a garage gym, or help a gym owner save money equipping a school weight room or large-scale training facility. As proven workhorses, the Echos will not disappoint.
Other Echo Plates:
Browse More: Bumper Plates Available from Rogue
Specifications:
Multi-Purpose Bumper Plates
Available in Pairs or Sets (130 LB, 230 LB, or 260 LB)
Stainless Steel Insert
Diameter 450MM
Collar Opening: 50.6MM +/-0.2MM
Durometer: 88-90 - Minimal Bounce
Color: Black w/ Black Rogue branding and weight indications (raised lettering)
ACFT Approved
Warranty: 10-15LB variant plates are warrantied for 90 days and are not intended or warrantied if dropped on their own. The 25-45LB variants are warrantied for 2 years.
Shipping Zone Map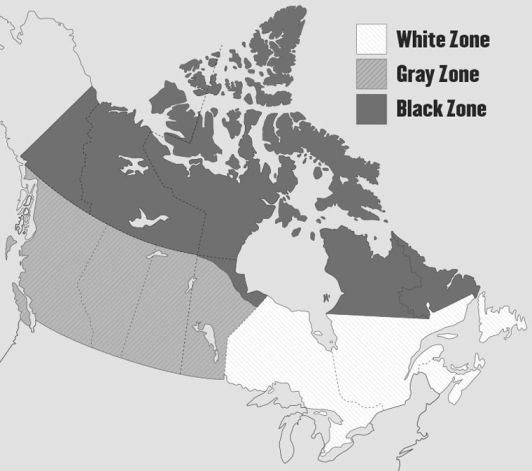 Key Features of the Rogue MIL Spec Echo Bumpers
1

Quality Construction

Designed with durability and a dead bounce in mind, MIL Spec Echo Bumpers have stainless steel inserts surrounded by quality rubber, with a tested shore A durometer of 90 (for the 10LB and 15LB plates) and 88. The five weight increments all measure the IWF-standard 450mm in overall diameter, and feature a matte black finish and raised black lettering for the Rogue logo and LB weight indications. The width of each plate depends on its weight, as follows: 10LB Plate = 0.83" 15LB Plate = 1.2" 25LB Plate = 1.6" 35LB Plate = 2.07" 45LB Plate = 2.72"

2

Approved for the new Army Combat Fitness Test (ACFT)

This product has been officially approved for use with the United States Army's Combat Fitness Test, a 6-event readiness assessment that's replacing the previous 3-event Army Physical Fitness Test in 2020. The grueling new ACFT is neutral across all genders and age groups, and includes a strength deadlift, standing power throw, hand-release push-ups, sprint/drag/carry, leg tuck, and a 2-mile run.

3

Fast Rogue Shipping

The Rogue Shipping System allows you to track your order from the time you place it to the time it hits your door. Order today, track today.
Add to Registry

Please choose the registry you want to add this product to:
Rogue MIL Spec Echo Bumper
is rated out of
5
by
177
.
Rated

5

out of

5
by
Ronin1776
from
awesome quality
great quality and versatile! many uses for home gym!
Date published: 2021-04-25
Rated

5

out of

5
by
ShawnCR
from
Best plates
These are great plates, glad they finally in stock.
Date published: 2021-04-20
Rated

5

out of

5
by
Zandy94
from
Great product
We bought these over a month ago and are so happy with our purchase. You can just tell the good quality of the product. Will be buying more soon!
Date published: 2021-04-15
Rated

5

out of

5
by
niero_o
from
Great Value
Been using these bumpers for a few weeks with no complaints. Fantastic addition to a gym with a blacked out look.
Date published: 2021-04-14
Rated

5

out of

5
by
josenava
from
Great quality and fast shipping!
I love these bumper plates! Great quality and arrived very quickly.
Date published: 2021-04-07
Rated

5

out of

5
by
WVTony
from
Great Plates!
It took a while to receive them but I'm beyond impressed with quality for the price. Would highly recommend these!
Date published: 2021-04-03
Rated

5

out of

5
by
CLos3
from
Tough
Been using these plates since the day they arrived. Love them! Perfect for my hex bar, or any ground workout.
Date published: 2021-04-03
Rated

5

out of

5
by
Grinder
from
Really good bumper plates
I do a lot of deadlifts and these are really good for the price and quality!!!
Date published: 2021-03-31