Durometer Rating
Softer = More Bounce
Harder = Less Bounce
Rogue MIL Spec Echo Bumper
A budget-friendly bumper plate.
Rogue's MIL Spec Echo Bumpers offer gyms a new style-variant from our cost-efficient Echo plate line-up. Available in pairs or in three standard sets (130 LBS, 230 LBS, 260 LBS), these multi-purpose plates feature a quality rubber construction, stainless steel hubs, and an all-black finish with raised Rogue branding and weight indications. Like the rest of the Echo series, they've also been approved for use in the U.S. Army's new Combat Fitness Test.
All plate sizes measure an IWF-standard 450mm in diameter and have a +/- tolerance of 1% of the claimed weight. The Shore A durometer rates at 90 for the 10LB and 15LB plates and 88 for the others, ensuring a consistent, minimal bounce on the drop, rarely seen in an economical bumper plate.
Echo Bumpers can serve an athlete reliably in a garage gym, or help a gym owner save money equipping a school weight room or large-scale training facility. As proven workhorses, the Echos will not disappoint.
Other Echo Plates:
Browse More: Bumper Plates Available from Rogue
Specifications:
Multi-Purpose Bumper Plates
Available in Pairs or Sets (130 LB, 230 LB, or 260 LB)
Stainless Steel Insert
Diameter 450MM
Collar Opening: 50.6MM +/-0.2MM
Durometer: 88-90 - Minimal Bounce
Color: Black w/ Black Rogue branding and weight indications (raised lettering)
ACFT Approved
Shipping Zone Map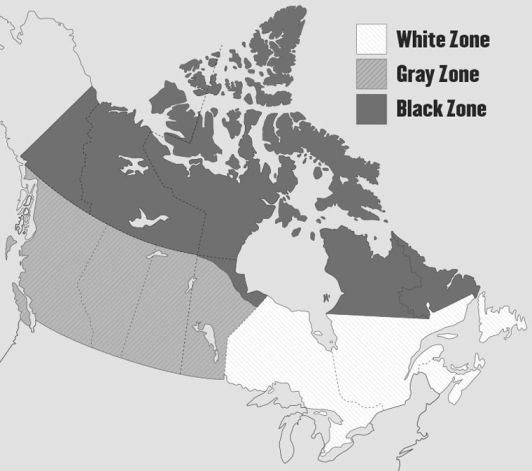 Key Features of the Rogue MIL Spec Echo Bumpers
1

Quality Construction

Designed with durability and a dead bounce in mind, MIL Spec Echo Bumpers have stainless steel inserts surrounded by quality rubber, with a tested shore A durometer of 90 (for the 10LB and 15LB plates) and 88. The five weight increments all measure the IWF-standard 450mm in overall diameter, and feature a matte black finish and raised black lettering for the Rogue logo and LB weight indications. The width of each plate depends on its weight, as follows: 10LB Plate = 0.83" 15LB Plate = 1.2" 25LB Plate = 1.6" 35LB Plate = 2.07" 45LB Plate = 2.72"

2

Approved for the new Army Combat Fitness Test (ACFT)

This product has been officially approved for use with the United States Army's Combat Fitness Test, a 6-event readiness assessment that's replacing the previous 3-event Army Physical Fitness Test in 2020. The grueling new ACFT is neutral across all genders and age groups, and includes a strength deadlift, standing power throw, hand-release push-ups, sprint/drag/carry, leg tuck, and a 2-mile run.

3

Fast Rogue Shipping

The Rogue Shipping System allows you to track your order from the time you place it to the time it hits your door. Order today, track today.
Add to Registry

Please choose the registry you want to add this product to:
Rogue MIL Spec Echo Bumper
is rated out of
5
by
20
.
Rated

5

out of

5
by
nateliu
from
Affordable, Amazing, and Clean Slate!
I helped some friends and bought two sets of these as I work from home and these come in stock very frequently! After trying them out, I actually love them so much. Not only are they perfectly up to Rogue's quality standard, but they are also completely sleek black, and my friends have painted all sorts of designs on them! They look amazing and are super customizable! DON'T PAY A PRICE GOUGER, THESE COME IN STOCK VERY OFTEN! Also, don't worry about waiting for color echo bumpers, these can be made to look even more personalized! I would post pictures but my friends are shy, but they painted their favorite Pokemon and color themes on the plates and they look simply amazing.
Date published: 2020-09-03
Rated

5

out of

5
by
Iosua
from
Awesome bumpers!
This was my first bumper set ever purchased so I don't really have anything to compare to. I bought a full set from 45lbs to 10lbs. Shipping killed me dollar wise but know I knew I was getting top notch equipment. The bumpers arrived within a week (from Ohio to California). Packaging was great. The bumpers do have a slight rubber smell to them but after a few days the smell got less and less (no biggie). Right out the box you can tell these were very good quality and seem like they'll last a long time. Extremely happy with my purchase.
Date published: 2020-07-15
Rated

5

out of

5
by
Zvon182
from
Affordable quality bumper plates
I've been building a garage gym and these plates were the cherry on top for my equipment. I really dig these plates' slick and simple all-black rubber design. They do have a fresh tire smell to them but it's not a problem for me as the scent isn't strong meaning it didn't stink up my garage. You would have to hold the plate a couple of inches away from your face to get a good whiff. In terms of performance, I mainly do olympic lifts and drop the weight from overhead quite frequently, especially when working with heavier weight. So the durometer of the plates being at 88 really deadens the bounce. I also use horse stall mats as a platform so they help mitigate impact as well. The steel collar inserts are also slightly recessed into the rubber to provide just enough buffer to help prevent contact or friction against collar inserts of other plates added to the barbell. Before Rogue started selling these plates I was using their Hi-Temp Bumpers which are good as well, however because they have a lower durometer, they tend to bounce a little more. They also measure at 445mm in diameter compared to the standard 450mm like the Echos. The Echos are thinner in width compared to the Hi-Temps. All in all, I'm really enjoying this MIL Spec Echo Bumper plates. I'm hoping Rogue continues to manufacture them as I would definitely buy more in a heartbeat. Otherwise, the other option would be to purchase their regular black Echo plates with the white text as they are essentially the same plates in the series. The only differences between those plates the the MIL Specs are the white text and the [very slight] measurements in width.
Date published: 2020-06-12
Rated

5

out of

5
by
CJ986
from
Perfect for our home gym
Started putting together a home gym after seeing that gyms would be closed for a good while due to Covid, so the Rogue squat stand and these Mil Spec bumpers fit the bill perfectly for us. We were lucky enough to get the whole set except for 45s, and they're great, especially for the price. Don't bounce very much, the plates are nice and thin and the collar inserts seem to be good to go for a long time. Looking forward to scooping the 45s once they come back in stock to complete the set, love supporting Rogue Fitness.
Date published: 2020-08-11
Rated

5

out of

5
by
Louie123
from
Great Bumpers!
So pumped to finally have these in my garage. Shipping was quick, bumpers came well packaged, and quality is superb. I knew they would be nice coming from Rogue but I was still really impressed when they arrived. These are way better than what I was using at my gym prior to COVID and should last a really long time.
Date published: 2020-07-15
Rated

5

out of

5
by
Marlowe
from
High quality home gym essential
I ordered 3 pairs of 45s and 1 pair of 25s and they are fantastic. The quality is high and the price is very reasonable especially in the current environment. If you can get your hands on these I highly recommend them. The thinness of the plates for the price is also excpetional.
Date published: 2020-08-19
Rated

5

out of

5
by
B_Ontap
from
Great Quality
Due to COVID, we built a home gym. I bought these bumper plates based off of reviews and the price. I was lucky to find them in stock by checking periodically and they do not disappoint. Great quality and fast shipping.
Date published: 2020-08-21
Rated

5

out of

5
by
Garv2
from
Awesome Quality
The bumpers came in from shipping with no scratches or imperfections whatsoever. After a couple weeks of use I am really happy with the purchase. Theres almost no bounce as it was intended to do and the quality is very good. Hopefully it lasts for a while.
Date published: 2020-07-30