Durometer Rating
Softer = More Bounce
Harder = Less Bounce
Rogue MIL Spec Echo Bumper
A budget-friendly bumper plate.
Rogue's MIL Spec Echo Bumpers offer gyms a new style-variant from our cost-efficient Echo plate line-up. Available in pairs or in three standard sets (130 LBS, 230 LBS, 260 LBS), these multi-purpose plates feature a quality rubber construction, stainless steel hubs, and an all-black finish with raised Rogue branding and weight indications. Like the rest of the Echo series, they've also been approved for use in the U.S. Army's new Combat Fitness Test.
All plate sizes measure an IWF-standard 450mm in diameter and have a +/- tolerance of 1% of the claimed weight. The Shore A durometer rates at 90 for the 10LB and 15LB plates and 88 for the others, ensuring a consistent, minimal bounce on the drop, rarely seen in an economical bumper plate.
Echo Bumpers can serve an athlete reliably in a garage gym, or help a gym owner save money equipping a school weight room or large-scale training facility. As proven workhorses, the Echos will not disappoint.
Other Echo Plates:
Browse More: Bumper Plates Available from Rogue
Specifications:
Multi-Purpose Bumper Plates
Available in Pairs or Sets (130 LB, 230 LB, or 260 LB)
Stainless Steel Insert
Diameter 450MM
Collar Opening: 50.6MM +/-0.2MM
Durometer: 88-90 - Minimal Bounce
Color: Black w/ Black Rogue branding and weight indications (raised lettering)
ACFT Approved
Warranty: 10-15LB variant plates are warrantied for 90 days and are not intended or warrantied if dropped on their own. The 25-45LB variants are warrantied for 2 years.
Shipping Zone Map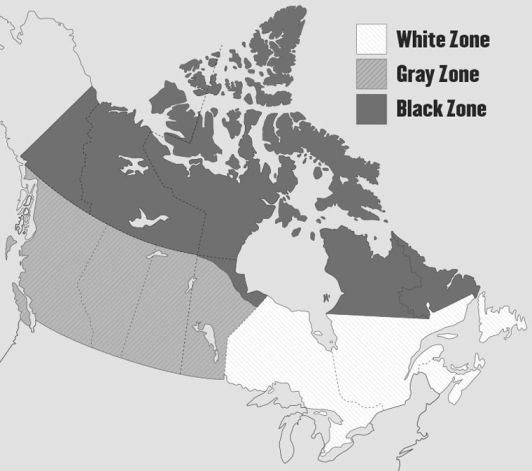 Key Features of the Rogue MIL Spec Echo Bumpers
1

Quality Construction

Designed with durability and a dead bounce in mind, MIL Spec Echo Bumpers have stainless steel inserts surrounded by quality rubber, with a tested shore A durometer of 90 (for the 10LB and 15LB plates) and 88. The five weight increments all measure the IWF-standard 450mm in overall diameter, and feature a matte black finish and raised black lettering for the Rogue logo and LB weight indications. The width of each plate depends on its weight, as follows: 10LB Plate = 0.83" 15LB Plate = 1.2" 25LB Plate = 1.6" 35LB Plate = 2.07" 45LB Plate = 2.72"

2

Approved for the new Army Combat Fitness Test (ACFT)

This product has been officially approved for use with the United States Army's Combat Fitness Test, a 6-event readiness assessment that's replacing the previous 3-event Army Physical Fitness Test in 2020. The grueling new ACFT is neutral across all genders and age groups, and includes a strength deadlift, standing power throw, hand-release push-ups, sprint/drag/carry, leg tuck, and a 2-mile run.

3

Fast Rogue Shipping

The Rogue Shipping System allows you to track your order from the time you place it to the time it hits your door. Order today, track today.
Add to Registry

Please choose the registry you want to add this product to:
Rogue MIL Spec Echo Bumper
is rated out of
5
by
222
.
Rated

5

out of

5
by
Monique
from
Excellent quality
We purchased this a couple months ago and are very happy with the product.
Date published: 2021-07-13
Rated

5

out of

5
by
Tony123639
from
Fast shipping, great product.
Ordered eight of the 45s on a Sunday and they showed up at my door by noon on Wednesday. The plates are awesome and seem to be very high quality. These were also one of the most affordable bumper plates that I could find of a thinner width. Highly recommend.
Date published: 2021-07-01
Rated

5

out of

5
by
skunc
from
Great quality
I bought a 10 & 25 lbs pair and a few months ago and they are great! They're great quality and exactly what I needed. I recommend these and the price is really reasonable!
Date published: 2021-06-28
Rated

5

out of

5
by
CNorberto
from
Great product and great price
I bought this to add on to my home gym, hands down the best decision I made all pandemic.
Date published: 2021-06-24
Rated

5

out of

5
by
football52
from
Rogue for the win
These were the very first thing I purchased when starting to build my home gym. And I would make the same purchase again. These were perfect for what I could afford, I didnt want the crumb bumpers simply because of the bounce and I'm a "weight dropper". My old Crossfit box had the competition bumpers which would've been super nice but I didnt want to invest in something that expensive if the garage gym didnt work out for myself. It has worked out so far and these are holding up very well between my brother and I using and abusing everyday. However these aren't something you would want to drop on unprotected flooring like concrete, it would tear them up without doubt. Definitely invest in stall mats. But as my brother and I get stronger we will definitely be purchasing more weight, preferably the competition bumpers but if those aren't in stock make no mistake, I will have NO shame in purchasing these same ones.
Date published: 2021-06-20
Rated

5

out of

5
by
BBHomegymer
from
Bangin' bumper!
Shipped about a month ago as a replacement. Awesome service, super quick turn around. Love me my Rogue!
Date published: 2021-06-19
Rated

5

out of

5
by
dwp1975
from
Great quality bumper plates
Pristine plates that arrived sooner than expected! Arrived with no blemishes, pleased with my order and will order more in the near future.
Date published: 2021-06-17
Rated

5

out of

5
by
DirtyIrishDude
from
Amazing
I've always loved bumpers, but these are top notch. Absolutely perfect in every way. I'm going to buy more, in fact. I need more weight.
Date published: 2021-06-17