Durometer Rating
Softer = More Bounce
Harder = Less Bounce
Rogue MIL Spec Echo Bumper
A budget-friendly bumper plate.
Rogue's MIL Spec Echo Bumpers offer gyms a new style-variant from our cost-efficient Echo plate line-up. Available in pairs or in three standard sets (130 LBS, 230 LBS, 260 LBS), these multi-purpose plates feature a quality rubber construction, stainless steel hubs, and an all-black finish with raised Rogue branding and weight indications. Like the rest of the Echo series, they've also been approved for use in the U.S. Army's new Combat Fitness Test.
All plate sizes measure an IWF-standard 450mm in diameter and have a +/- tolerance of 1% of the claimed weight. The Shore A durometer rates at 90 for the 10LB and 15LB plates and 88 for the others, ensuring a consistent, minimal bounce on the drop, rarely seen in an economical bumper plate.
Echo Bumpers can serve an athlete reliably in a garage gym, or help a gym owner save money equipping a school weight room or large-scale training facility. As proven workhorses, the Echos will not disappoint.
Other Echo Plates:
Browse More: Bumper Plates Available from Rogue
Specifications:
Multi-Purpose Bumper Plates
Available in Pairs or Sets (130 LB, 230 LB, or 260 LB)
Stainless Steel Insert
Diameter 450MM
Collar Opening: 50.6MM +/-0.2MM
Durometer: 88-90 - Minimal Bounce
Color: Black w/ Black Rogue branding and weight indications (raised lettering)
ACFT Approved
Warranty: 10-15LB variant plates are warrantied for 90 days and are not intended or warrantied if dropped on their own. The 25-45LB variants are warrantied for 2 years.
Shipping Zone Map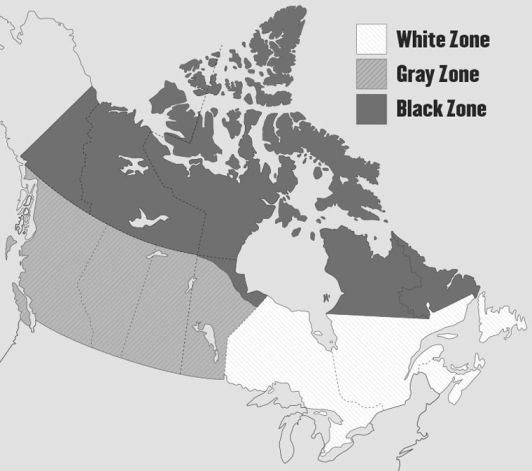 Key Features of the Rogue MIL Spec Echo Bumpers
1

Quality Construction

Designed with durability and a dead bounce in mind, MIL Spec Echo Bumpers have stainless steel inserts surrounded by quality rubber, with a tested shore A durometer of 90 (for the 10LB and 15LB plates) and 88. The five weight increments all measure the IWF-standard 450mm in overall diameter, and feature a matte black finish and raised black lettering for the Rogue logo and LB weight indications. The width of each plate depends on its weight, as follows: 10LB Plate = 0.83" 15LB Plate = 1.2" 25LB Plate = 1.6" 35LB Plate = 2.07" 45LB Plate = 2.72"

2

Approved for the new Army Combat Fitness Test (ACFT)

This product has been officially approved for use with the United States Army's Combat Fitness Test, a 6-event readiness assessment that's replacing the previous 3-event Army Physical Fitness Test in 2020. The grueling new ACFT is neutral across all genders and age groups, and includes a strength deadlift, standing power throw, hand-release push-ups, sprint/drag/carry, leg tuck, and a 2-mile run.

3

Fast Rogue Shipping

The Rogue Shipping System allows you to track your order from the time you place it to the time it hits your door. Order today, track today.
Add to Registry

Please choose the registry you want to add this product to:
Rogue MIL Spec Echo Bumper
is rated out of
5
by
235
.
Rated

5

out of

5
by
joemags
from
Quality Quality Quality
These bumpers are very well constructed & top of the line quality for reasonably priced plates. The 15-lb oddballs help my brain with the math when working with non-Olympic sized barbells. Even for cross country shipping, delivery was prompt. Always a good time with Rogue.
Date published: 2021-09-14
Rated

5

out of

5
by
Bahamian Baby
from
High Quality
I bought these for a garage home gym. They are easy to put on the bar and durable. They shipped separately and the second one came 2 days after the first, but that wasn't a problem.
Date published: 2021-09-06
Rated

5

out of

5
by
scooter95
from
Durable and low bounce plates
These bumper plates were a gift for my daughter, a Crossfit instructor. She is very happy with the low bounce and the durability of these plates.
Date published: 2021-09-04
Rated

5

out of

5
by
Anonymous
from
W
Really solid bumper plates! Accurate weight and no complaints.
Date published: 2021-08-30
Rated

5

out of

5
by
IrishHound
from
Durable and what I expected!
Been using these for 2 months now. Great product and will definitely be purchasing a set of 25s soon.
Date published: 2021-08-29
Rated

5

out of

5
by
New2Lifting
from
Excellent deal
I'm new to weightlifting, having started almost a year ago. I started off with the cheapest stuff I could find because I wasn't sure if the habit would stick. Thankfully, the habit did, and I wanted to upgrade all my equipment. One of the areas that I was concerned about was the barbell and plates. I took advice from people on YT and across the internet and social media sites, and settled on these. I absolutely love them. They're clean, smooth, and even feel high end, like you can tell high quality engineering went into them. I am very happy and use them almost everyday. I would buy them again and would definitely recommend.
Date published: 2021-08-22
Rated

5

out of

5
by
Eazy E3797
from
Bumper plates
Love em !! Great quality and great looking plates !
Date published: 2021-08-17
Rated

5

out of

5
by
Jjep
from
Best in the game
Great amazing, good, good and good, best equipment.
Date published: 2021-08-10