Rogue Fleck Plate
Rogue's 90 durometer LB Fleck Plates are equipped with a 304 stainless steel hub insert (50.4mm diameter) and held to a strict +/- 1% weight tolerance standard. Built for long-term durability and minimal bounce on the drop, these quality bumpers also include a new black + color fleck finish—- a nice change-up from traditional full color plates that still offers easy plate weight identification from a distance.
All Rogue Fleck Plates are the same 450mm in diameter, and can be ordered in individual pairs of full sets (see the order menu for options). Backed by a 24-month warranty.
Plate Breakdown: Weight, Color & Width
10LB - Black & Grey, 0.85"
15LB - Black & White, 1.2"
25LB - Black & Green, 1.6"
35LB - Black & Yellow, 2.08"
45LB - Black & Blue, 2.76"
55LB - Black & Red, 3.02"
See Also:
Specifications:
Diameter: 450mm (+/- 3mm) / 17.72 inches
Collar Opening: 50.40mm / 1.98 inches
304 Stainless Steel Inserts
Weight Tolerance: +/- 1% claimed weight
Durometer: 90
Minimal Bounce
Black + Color Fleck Finish
Imported from China
See More: More Rogue Bumper Plate options
Shipping Zone Map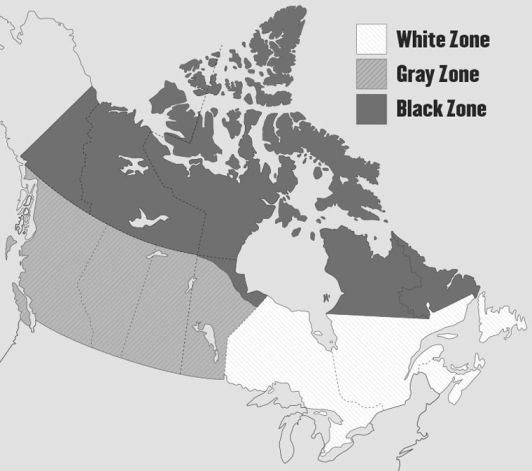 Add to Registry

Please choose the registry you want to add this product to:
Rogue Fleck Plate
is rated out of
5
by
33
.
Rated

5

out of

5
by
Dantheman85
from
Great value
Just received my plates and I am definitely pleased with the quality. The matte black fleck finish gives it a nice grip and no odor whatsoever. Would recommend over the HG plates due to the superior grip and thinner profile.
Date published: 2020-02-21
Rated

5

out of

5
by
Hodge
from
These plates are awesome
The feel, the low bounce, and awesome look make these the best.
Date published: 2020-03-02
Rated

5

out of

5
by
drpiotro
from
Different in a good way
By no means am I an expert or serious person in fitness. I'm getting back into lifting and wanted something different. I don't want to take myself to seriously and worry about technical things like color code and having calibrated. I wanted weights I can throw drop and will hold up in my garage. I've only had these a week and I love them. The feel is good, there wasn't a bad smell, and the people that have seen them like them. Easily identifiable colors, better than the all black set. Will be purchasing more in the future.
Date published: 2020-02-02
Rated

5

out of

5
by
jbrown26
from
Great Plates
I purchased these about a month ago and am really happy. I really like the color and quality. They look awesome and get the job done. I had been going to a gym and using the HG 2.0 Bumper plates for about a year and a half and these Fleck Plates are a bit firmer so they have a bit less bounce.
Date published: 2020-05-06
Rated

3

out of

5
by
ACrow
from
Nice addition if you already have Fleck Plates
I bought these after contacting Rogue to inquire about the minute differences in specs. Don't get it wrong they are Rogue and good plates, but I would only suggest buying them stand alone or if you already have the Fleck and need more. I purchased these for additional weight to my HG Plates. The Collar opening are listed the same diameter but there is a bit more play in these than the HG. The finish on these seems to scuff quite a bit more and easier, where the Fleck Plates being a month old appear to have more use than that like 3-6 months (only cosmetic). Lastly the durometer/bounce/hardness of the HG being 88 and the Fleck 90, is a noticeable difference even to me a basement gym guy. The only true negative to these is the finish has a slickness to it that I have not felt in any other bumper Rogue or not. I have dropped these accidentally more than I should admit but they can be difficult to keep hold of. Maybe just me, but I would recommend the HG or Echo plates over these.
Date published: 2020-03-09
Rated

5

out of

5
by
PeteyPro
from
Great plates
The plates are great. I love the quality and color of the plates. The only issue I had was during shipping. I ordered four plates at once. One plate showed up by itself and the other three didn't even go into shipping for four days. I figured I'd at least get two right away, since they are sold in pairs. Other than that, Rogue products are still great. I'd still buy their products and recommend them.
Date published: 2020-03-14
Rated

5

out of

5
by
leonardooliv
from
Excellent Product
this is with out a doubt the best bumper plates one can ask for. The design makes them look clean. I have seen other post where they said the color was not what was advertised but all of my pairs came with no issues. The only issue I had was finding them in stock but its understandable with all the orders everyone is placing.
Date published: 2020-07-12
Rated

5

out of

5
by
Milly
from
Beautiful plates
I love it good quality however it does not fit on the bar I have home ! Does anyone know what bar I need plz thanks in advanced
Date published: 2020-05-13